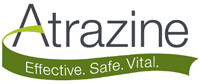 Syngenta recently launched a new website called "Saving the Oasis" featuring three short documentaries that tell the story of how Atrazine helps farmers protect the environment and produce more food, and is one of the safest crop protection tools in the world.
"We wanted to correct some misinformation out there with the public on Atrazine," said Ann Bryan with Syngenta. "We wanted to talk about how Atrazine protects the soil, protects the environment, creates wildlife habitat, but also how it increases yield with corn and sorghum and sugarcane."
Syngenta was encouraging farmers at the 2012 Farm Progress Show last week to go on-line to SavingTheOasis.com and watch the videos themselves and urge non-farm friends to do so as well – with an incentive. "When you click on the movie, we will be donating $5 to the Iowa Food Bank Association, which feeds people who are hungry in the 99 counties of Iowa," Ann said.
Listen to my interview with Ann here: Syngenta's Ann Bryan
The donations will continue throughout the month of September, which is Hunger Action Month. So, don't just sit there – take some action!
Go to SavingTheOasis.com, watch a three minute video and feed some hungry folks in Iowa.