As we prepare to celebrate our nation's Independence Day, many of us will be out on the roads driving to see family, friends and fireworks. But, thanks to upheaval in a little country halfway across the world, gas prices are up again so we are going to be paying more at the pump, a stark reminder that we are not so independent when it comes to our energy sources.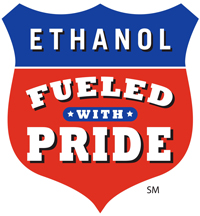 National Corn Growers Association president Martin Barbre says that this Independence Day, more than ever before, it's important for us to remember the great strides our country has made in moving toward energy independence and to keep moving forward, not backward.
"The Environmental Protection Agency wants a 10 percent reduction in corn ethanol this year, and earlier this year nearly 200,000 people around the country demanded the EPA not cut the Renewable Fuel Standard," says Barbre. "Because it's produced here in the United States, every gallon of ethanol blended into fuel means a gallon of gas from foreign oil that we don't need. It provides a cushion in times such as these with Mideast violence and gives drivers a choice that helps clear the air and boost the economy."
He suggests that all Americans (especially farmers!) do their part to support domestically produced ethanol. Buy a flex fuel vehicle. If you already have an FFV, fill up with E85 whenever possible and if it's not available at your gas station, tell the manager you want it.
Renewable Fuels Association president and CEO Bob Dinneen also reminds us that ethanol saves Americans money at the pump, stretches the fuel supply and is the perfect remedy for skyrocketing gas prices.
In this interview Dinneen talks about that, as well as the new milestone reached this week in cellulosic ethanol production and why the government needs to be expanding the use of biofuels rather than contemplating scaling back our nation's renewable energy policy and striking a blow for American energy independence. Share it with your friends on social media.
Ethanol Report on Energy Independence
Filling up with domestic, renewable ethanol is a great way to celebrate our great nation's 238th birthday, and we at NCGA wish everyone a memorable and safe holiday weekend.