Posted By Cindy April 8, 2014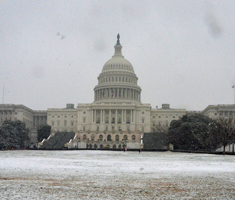 During National Agriculture Day and American Coalition for Ethanol Fly-in activities just two weeks ago, I was able to interview three farm-state lawmakers from the Midwest about issues important to agriculture.
All three are strong supporters for farmers and ranchers and all serve on their agriculture committees. I asked all of them about the Renewable Fuel Standard and we discussed several other issues like WRRDA, over-regulation, and rail delays.
Rep. Rodney Davis of Illinois discusses ethanol and the RFS, his experience working on the farm bill, and the water resources development bill.
Freshman Lawmaker Learns & Teaches on Farm Bill – Interview with Rep. Rodney Davis (R-IL)
Sen. John Thune (R-SD) talked about ethanol and the RFS, rail delays, farm bill implementation and livestock disaster aid.
Sen. Thune Talks Rail Delays and Livestock Aid – Interview with Senator John Thune (R-SD)
Retiring Senator Mike Johanns (R-NE) talks about the Renewable Fuel Standard (RFS), the problem farmer face with over regulation, and what his vision is for the future of agriculture.
Conversation with Sen. Mike Johanns – Interview with Senator Mike Johanns (R-NE)

2014 ACE Biofuels Beltway March photo album