By Cindy
Posted: November 7, 2007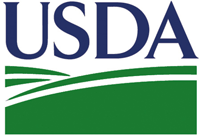 USDA is trying to make it easier for the government to get and use biobased products.
According to a USDA release, they are updating the federal procurement of biobased products under the BioPreferred Program. The update will clarify the preference process in the Federal Acquisition Regulations (FAR), which will in turn make it easier for procurement officials and manufacturers to participate in the program.
Acting Agriculture Secretary Chuck Conner said, "The new BioPreferred program will help increase the demand for biobased products, help reduce our dependence on petroleum, and help create value-added jobs in rural communities. This is part of the federal government's focus on using renewable, sustainable resources."
Learn more about the BioPreferred Program here.