By Cindy
Posted: January 15, 2010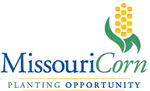 With the goal of providing drivers with more choices at the pump, the Missouri Corn Merchandising Council (MCMC) has been awarded a $200,000 grant from the U.S. Department of Energy (DOE) to expand the number of ethanol stations along major thoroughfares in the Show-Me State.
DOE awarded eight grants to five entities nationwide this week, investing $1.6 million in fueling infrastructure for ethanol blends. Through the Missouri Ethanol Blends Infrastructure Project (MoEBIP), 16 blender pumps (pumps that dispense ethanol blends ranging from 10 to 85 percent, as well as regular gasoline) are to be installed across the state, with the potential to displace an estimated 10.1 to 15.1 million gallons of petroleum.
The blender pumps will be installed across five major fueling corridors in the state, focusing on regions with large numbers of Flex Fuel Vehicles (FFVs). FFVs are able to run on regular unleaded gasoline, E85 (blend of 85 percent ethanol, 15 percent gasoline) and any blends in between. With 115 of the state's 4,200 fueling stations currently offering E85, the project will expand fueling options for FFV drivers along portions of I-70, I-44, I-29, Hwy 40/61 and Hwy 63.