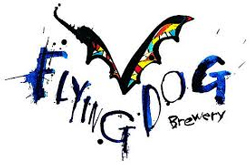 Plato is quoted as saying "He was a wise man who invented beer." With craft beers all the rage now, a wise brewery is taking a second look at corn as a main ingredient.
Flying Dog Brewery in Frederick, Maryland calls its new brew Agave Cerveza.
Our latest Brewhouse Rarities release, Agave Cerveza, is the artisanal answer to the easy-drinking, light-bodied beers typically produced south of the border.
Flaked maize makes up one third of the malt bill and highlights the distinctive corn and cracker flavor typically found in Mexican lagers. The agave is added at the end of the boil and lime peel post-fermentation to impart a distinctively zesty character and a crisp, clean finish.
The Washington Post has a nice article about this craft beer and the history of corn and beer brewing. Interesting read will leave you saying, I did not know that!