By Cindy
Posted: May 2, 2014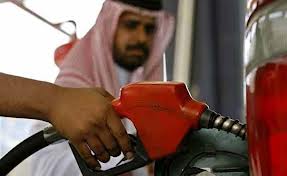 Is anyone really surprised to learn that Saudi oil money is helping to fund the effort by the American Petroleum Institute (API) to get rid of the Renewable Fuel Standard (RFS)?
As if we needed proof, Americans United for Change and VoteVets.org revealed IRS documents this week showing that is the case. According to tax documents, Saudi Arabia has been a funder of API dating back to 2008 and an employee of Saudi Aramco - a company with an estimated worth of $7 trillion by Financial Times, actually held a seat on API's board.
"API's agenda is very simple and very greedy: they want EPA to cut the amount of renewable fuel in gasoline while raising the amount of crude oil," said Americans United for Change president Brad Woodhouse. "This is about market share, plain and simple." Saudi Oil Money Backing Ethanol Smear Campaign
Jon Soltz, Iraq War veteran and Chairman of VoteVets.org added, "There's nothing "American" about the way the "American" Petroleum Institute is doing business. They're fighting to block competition from U.S. businesses, and they're doing it with Saudi Aramco's trillions in oil dollars."
To further drive home the point, Americans United for Change is launching a Sunday show TV blitz aimed at both the public, legislators and key decisions makers in the Beltway in an attempt to set the record straight. "The Kingdom" will air May 4, 2014 on Meet the Press, Face the Nation, This Week and Fox News Sunday in the Washington, D.C. market.
Whether this will make anyone take notice and question the motives of the oil industry in its quest to dismantle the RFS remains to be seen. Let's hope so.