By Cindy
Posted: October 13, 2014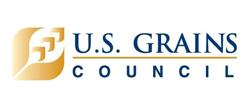 With a record corn crop being harvested, exports are more important than ever. The United States exported more than 11 percent of the U.S. corn supply to over 100 countries in the 2013/2014 marketing year, which U.S. Grains Council president and CEO Tom Sleight says is a nice recovery from lost market share after the drought of 2012.
"Now it's time to really dig in and dig in hard … recoup our market share, recoup our sales," said Sleight. "With an abundant, competitively priced crop, plus our reputation for quality and contract and deliveries, we've been able to get back where we needed to be."
U.S. corn exports to Japan enjoyed a powerful rebound in the just completed marketing year, with USDA reporting exports and outstanding sales of 11.8 million metric tons (465 million bushels). "In Japan, we've had a 90 plus percent market share since April," said Sleight.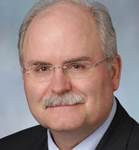 Heading into the 2014/2015 marketing year, the Council has more plans to develop new markets for U.S. corn. "We have nine offices around the world, spending about 40% of our resources in Asia, another 40% in the western hemisphere," Sleight said. "The other 20% in the middle part of the world - the Middle East, north Africa, very key market for us." With hostilities and Ebola to contend with in those areas, Sleight said they are being mindful of safety and security issues.
In this interview, Sleight also talks about the upcoming Export Exchange, global biotechnology education challenges, the situation in China, and the potential for current trade negotiations to boost grain exports. Interview with Tom Sleight, US Grains Council