By Cindy
Posted: October 8, 2014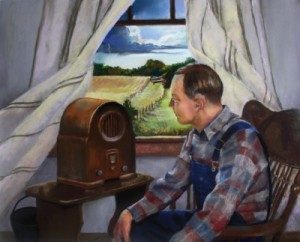 Once upon a time, when farming was a primary occupation in our country, listening to farm news on the radio was virtually a ritual, particularly in the morning and during the noon hour.
Today so much of our news is received on our computers and smartphones that agricultural reporting has gone increasingly digital. We have farm publications in the radio and TV business and farm broadcasters online doing podcasts and print versions of their stories. What's next?
Well, if you use your smartphone to listen to music through such applications as Pandora and I Heart Radio, getting farm news the same way is just around the corner. Farm Journal Broadcast has just announced the upcoming launch of "My Farm Radio," a 24/7 digital mobile radio channel focused on providing news, weather, markets and entertainment for farmers and ranchers.
The "My Farm Radio" app is scheduled to launch at the beginning of November and will allow listeners to pick and choose what they want to hear, when they want to hear it, featuring both a "live stream" experience and programs "on-demand".
Farm Journal is betting this will be a winner for farmers and ranchers - what do you think?