By Cindy
Posted: February 24, 2011
No doubt that water use issues are among the biggest challenges facing agricultural producers nationwide, but particularly in states where water is at a premium. That's why corn growers are getting more pro-active in states like Texas.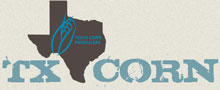 The Texas Corn Producers rolled out a new public information campaign recently, with the message that water conservation goals can be achieved without severe restrictions on irrigation that would damage the economy of Texas High Plains.
"Agriculture brings billions of dollars into the economy of the Panhandle and South Plains every year and is the main driver of economic growth in the region," said David Gibson, Executive Director of the Texas Corn Producers Board. "Through research and development of new technology, we are finding ways to grow more crops with less water. This means we can conserve water for future generations without sacrificing economic growth today."
The campaign includes televised public service announcements, a 10 minute video and a new website, www.WaterGrowsJobs.org, with the slogan "Water grows our economy; let's make it last."
Watch the video here: