By Cindy
Posted: May 22, 2013
The name might sound like a new corn-based laundry detergent, but it's actually a new alliance between corn growers of North and South America created to address key global issues concerning food security, biotechnology, stewardship, trade and producer image.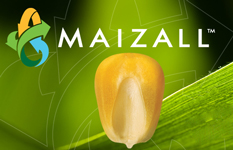 MAIZALL is the International Maize Alliance, signed last week by representatives of the U.S. Grains Council (USGC), the National Corn Growers Association (NCGA), Argentina organization MAIZAR, and ABRAMILHO (Brazilian Association of Corn Producers). "The main idea is to coordinate communications and speak with a more united voice as producers to the rest of the world," said US Grains Council president and CEO Tom Sleight. "It adds the farmer's voice to the already on-going government-to-government, industry-to-industry negotiations."
Sleight says members of Congress are showing an interest in making global regulatory issues a priority in discussions with international trading partners, which could lead to greater inclusion of market access barriers related to agricultural biotechnology in future bilateral and multilateral trade discussions. "With all these new trade agreements coming down the road - the Trans-Pacific Partnership, the Trans-Atlantic Trade Investment Partnership - key issues coming in these negotiations are market access, sanitary and phytosanitary agreements and agricultural biotechnology."
While the primary focus of this new alliance is on the need for better consumer understanding of production agriculture and the benefits of biotechnology, MAIZALL will also conduct outreach to governments and stakeholders on the need for trade-enabling biotechnology policies and regulatory procedures.