By Mark
Posted: January 17, 2014
A true David and Goliath battle is under way between the nation's family farmers and Big Oil in the form of the American Petroleum Institute (API). And farmers in recent weeks bounced a big rock off the head of the petroleum behemoth. At issue is American ethanol.
For months the oil industry has been involved in a well-funded campaign of both public and covert efforts to undermine the growing role of sustainable biofuel like ethanol. They capped this massive misinformation campaign by leaning on the White House and EPA to propose a change to the Renewable Fuels Standard (RFS) that would reduce ethanol use by 1.4 billion gallons this year.
The bad news is the most recent slap in the face, if successful, has the potential to hammer farmers and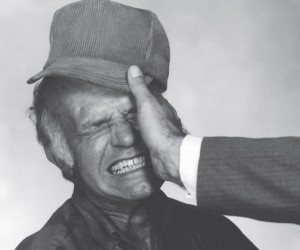 the rural economy to the tune of more than 10 billion dollars.
Before this recommendation can be accepted EPA's proposal must go through a formal public comment period. Thousands of corn farmers across the country have responded with a vengeance submitting comments urging the U.S. Environmental Protection Agency to retract its proposed 10 percent cut in the amount of corn ethanol in the 2014 Renewable Fuel Standard.
The volume of supportive comments coming from farmers as well as equipment dealers, bankers, school administrators and consumers who favor a fuel choice has been incredible so thanks to everyone who has taken the time to register your opinion.
The response has been so terrific that it tweaked API and in response they have launched yet another effort to remove any competition from the fuel marketplace. It takes the form of an annoying and deceptive "robo-call."
On the pre-recorded action request API refers to those supporting ethanol as both a "special interest group" and as "extremists." Since most those making the calls are farmers, I guess that means you. They also use the same old hackneyed and debunked arguments saying ethanol leads to higher food prices and damages car engines.
If being called an extremist makes you a little angry fight back. If having one of the world's most prosperous industries try to increase their profits at your expense….fight back.
Corn growers: Click here to send a public comment to the EPA.
Non-farmers: Click here to customize and send a public comment to the EPA.
I wish it was a real person calling rather than some digital dweeb called Tom, because I would tell him to quit bugging hard working Americans and get back to cleaning up the their latest oil spill.