By Mark
Posted: May 29, 2014
You know how they refer to outlaw motorcycle gangs like Hell's Angels as 1 percenters? Well, I jokingly referred to the omnipresent blue corduroy jacket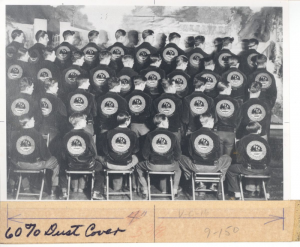 wearing FFA members in high school as 2 percenters. That's because only about 2 percent of the population had a real shot at becoming a farmer and feeding the world.
There are more than 20 million jobs in this country that are in related agricultural fields but the number of people who will make a career of farming is even lower today. Pretty elite company and many never parted with their old trusty jacket. Now you might have a shot to put yours in the Smithsonian museum.
No, I am not kidding. A new exhibit entitled "American Enterprise" is scheduled to open in the Smithsonian's American History Museum next summer and agriculture will be well represented in the exhibit including FFA. Specifically, they are looking for a jacket that tells a great personal story and how FFA affected the wearer's life.
If "Old Blue" was retired years ago the Smithsonian also wants to hear your story anyway about how FFA gave you purpose and direction and landed you on a tractor instead of a motorcycle.