By Cindy
Posted: December 24, 2014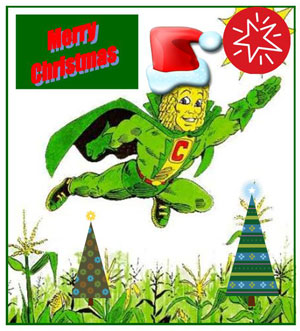 Have yourself a corny little Christmas,
May your price be right
From now on,
Gas prices won't be out of sight
Have yourself a corny little Christmas,
That's what we can say,
From now on,
The weather will be good, we pray.
Remember back in the olden years
Fruitful golden ears of corn.
All our friends get John Deere for us.
Gather near to us once more.
Through the years
The harvest will be plenty,
If the Fates allow.
Hang a shining star as you prepare to plow.
And have yourself a merry little Christmas now.