By Cindy
Posted: September 27, 2009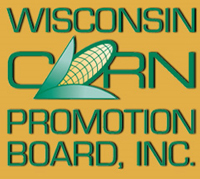 Wisconsin's corn ethanol industry is putting on the green and walking for clean air at Milwaukee's annual Lung Walk October 4 at the Milwaukee County Zoo and is offering free Green Team T-shirts to everyone who joins them.
"The Lung Walk at the Milwaukee County Zoo is a great family event for a worthwhile cause that calls attention to the need for cleaner air and corn-based E85 ethanol fuel is recognized as the Clean Air Choice of the American Lung Association," says Team Captain Nancy Kavazanjian, a corn grower from Beaver Dam. "Walking as the Green E85 Team is the perfect way to show people that our locally grown and produced ethanol fuel is helping clean up Wisconsin's air quality while it also helps boost the state economy."
The walk is a major fund-raising event that helps the ALA, the oldest nationwide voluntary health agency in the United States, fight lung disease through education, community service, public policy and research. As part of the year's promotional efforts supported by Wisconsin's corn checkoff, the Wisconsin Corn Promotion Board is the official sponsor of the Lung Walk's Green E85 Team and paid for the commemorative T-shirts shirts for all team members. Badger State Ethanol, Didion Ethanol, United Ethanol and the UWGP ethanol plant, along with several individual corn growers made major donations to the Green E85 Team effort, helping meet the team fund raising goal of $1,500.