Posted By Cindy May 1, 2008
On Thursday, the South Dakota Corn Utilization Council (SDCUC) and the Ethanol Promotion and Information Council (EPIC) launched a blender pump program aimed at helping gas station retailers in the state obtain funding and the equipment needed to sell blends of ethanol ranging from 20 to 40 percent to be used in flex fuel vehicles.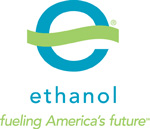 EPIC Director of Operations Robert White said South Dakota is the perfect place to launch this new program. "South Dakota is where the blender pump movement started and we are happy to partner with the corn producers there to get this initiative off the ground," said White.
SDCUC Executive Director Lisa Richardson says South Dakota's ethanol industry is uniquely positioned to increase the use of higher ethanol blends to meet the Renewable Fuels Standard.
"The two largest ethanol companies are here, people in South Dakota are highly educated about ethanol and our goal is simply that we need to figure out we can use more product and we need to give consumers the choice and the blender pump does just that," Richardson said.
There are currently about 20 blender pumps in the state and the goal is to install a minimum of 100 new blender pumps over the next year.