Today, Corn Commentary joins with the Corn Refiners Association in celebrating their 100th anniversary. In doing so, CRA offers this guest post to America's corn farmers. A post authored the National Corn Growers Association will be featured on their blog also. Click here to view NCGA's thoughts offered in celebration of this momentous event.
Without You, There Would Be No Us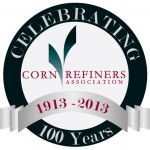 As the Corn Refiners Association celebrates its 100th anniversary we wanted to take a moment to reflect on the legacy of a prosperous partnership between corn wet millers and corn growers, a partnership that we very much enjoy and couldn't survive without.  Although the CRA is celebrating 100 years, this partnership actually exceeds that and goes back more than 150 years when corn starch was first manufactured in Jersey City, N.J., by Thomas Kingsford, who most consider to be the founder of the corn refining industry.
Thanks to productivity of corn growers with technological advances in machinery, farming techniques and breeding, and the innovative visionaries in the corn wet milling industry and their commitment to research and development of new products and technologies, the beneficial effect of this partnership is something we wish we could embed in the mind of every American.  The corn that producers grow and that corn wet millers refine is used in millions of households in the form of ingredients, plastics, oils, toothpaste, batteries, carpet and numerous other quality products that provide convenience and choice and are so very embedded in our current way of life.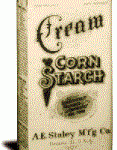 The success of our partnership shows itself in the economic impact corn has had, as thousands upon thousands have been employed as a producer or a refiner, with our shared commitment to enriching not only the lives of those who have been employed, but also in helping to build stronger communities.
For a glimpse of our accomplishments, we can look back to 1906, when approximately 2.9 billion bushels of corn were produced in the U.S. and of that, corn refiners used 36.4 million bushels.  Now, in 2012 nearly 11 billion bushels of corn were produced in the United States, and the USDA estimates that more than 1.8 billion bushels of corn will be used for corn wet milling over the next year.
Who could have imagined we would be able to achieve productivity gains of this magnitude?  Maybe pioneer Thomas Kingsford knew it all along; from his tiny mill producing only corn starch to a thriving and growing partnership between corn growers and corn wet millers, we have vastly extended the uses of refined corn products. Looking back 150 years, it seems to be an understatement to note that our partnership and the benefits that have come with it have been priceless for all of us.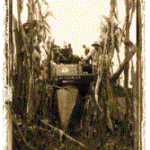 So what does the future hold? I would argue that there is no limit to what we can accomplish together.  American corn farmers will continue to be the most productive in the world, growing 20 percent more corn per acre than any other nation.  They will continue to focus on stewardship of the land and advancements in biotechnology, which has revolutionized agriculture, increasing yields and creating a sustainable crop for generations to come.
On the corn wet milling side, sweeteners and starch will still be fundamental to our industry, but the products that hold promise for creating a carbohydrate-based economy will continue to grow. The opportunity to replace petroleum-based products with corn-based ones has the potential to be very large. Advancements continue in the area of corn-based plastics, fibers, acetates and other products that continue to chip away at our dependency on non-renewable feedstocks. With that said, there is no doubt that innovation and productivity will continue to drive all the gains we produce and undoubtedly there will be more game changers to come, as was the case with the introduction of HFCS in the 70s and ethanol in the 80s.
I think this note from the previous Corn Refiners Association President, Chuck Conner, says it best: "There is something remarkable about an industry that has found thousands of applications for a plant we take for granted. For more than 150 years, corn refiners have been developing and perfecting products made from corn – transforming it into starches, sweeteners, fuel alcohol, oil and chemical feedstocks with a growing range of end uses. Relying on science and imagination, corn refiners have built an impressive line of products all stemming from the demand for starch."
We thank the NCGA for inviting us to speak to this partnership on their blog.