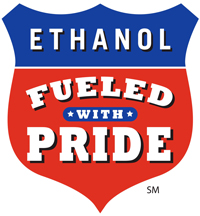 News in agriculture can seem a little bleak these days; $3.50 corn will do that. But given that it's Friday I thought it might be a good idea to send out a positive vibe to give your nerves a break. And I didn't have to look to far to find the goods.
First, ethanol is not dead or even dying despite reports to the contrary. Domestic expansion has slowed and that stinks considering we have the corn and the market demand but not the market access. Thank you big oil for hooking that up. But while this political melodrama plays out on ethanol in the U.S. foreign customers are having no problem seeing the clean air and performance benefits of ethanol.
In fact, the U.S. exported $2.1 billion in ethanol in 2014, replacing Brazil as the world's largest ethanol exporter. 2015 data is expected to show 850 million gallons of exported ethanol, second only to a record year in 2011 and up from the 835 million gallons exported last year.
It was also nice to see the Association of Equipment Manufacturers (AEM) make a very public statement in support of ethanol and maintaining the Renewable Fuels Standard this week during an Ag Executive Outlook Panel during the opening day of the 2016 National Farm Machinery Show in Louisville. AEM named RFS one of their top issues for 2016.
So, chin-up and let's keep chipping away on our nation's leaders to show them the light regarding the benefits of ethanol. Oil has money but it never hurts to be right on an issue.