It was over 2,000 years ago that Jesus said "The harvest is plentiful but the laborers are few" and that is apparently very true today in the agribusiness world.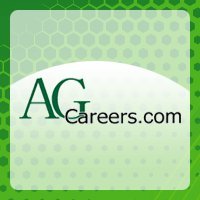 The AgCareers.com HR Roundtable, which included more than 60 agribusiness companies and university representatives, highlighted the need for workers to meet the growing demand for jobs in the industry. According to AgCareers.com President Eric Spell, more than one million agribusiness veterans are expected to retire in the next three or so years, while at the same time jobs in the industry are growing and there is a shortage of students who are graduating and taking jobs in the agribusiness field.
Spell says the two hottest career fields in agriculture over the next few years are in plant sciences and agronomy. "It all revolves around yields and how to produce more with less," he said. "A student will not go wrong choosing that career field. The demand for those occupations has never been higher."
Spell says they are turning their attention to returning veterans to help fill the demand for agricultural jobs. "We need to look for unconventional sources of talent and the military is a good example of that," he said. Interview with Eric Spell

To that end, AgCareers has adopted an employment program originally developed by the International Agri-Center called AgWarriors. "A returning military vet can post their resume which will be flagged with the AgWarriors logo so employers can search specific to that category," said Spell, who noted that 35% of the jobs listed on AgCareers.com right now don't require an agriculture education, such as logistics, accounting, paralegal, attorneys, and even nurses.
AgCareers is also working to let returning vets know what the most common transferable skills and occupations for agriculture. "The agriculture industry has a lot of job opportunities that are a good fit for returning veterans and military men and women," AgCareers.com director of marketing communications Ericka Osmundson says. "Every month there are about 3500 to 4000 jobs posted on AgCareers and about 10,000 applications that pass through the site." Interview with AgCareers.com Erika Osmundson
Just like the military, agriculture is looking for (more than) a few good men and women to sign up for the future of our country and the world.