By Cindy
Posted: September 12, 2013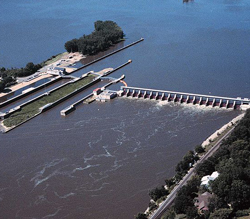 The House Transportation Committee made a long-awaited move Wednesday and introduced a water resources development bill that adds an extra R to WRDA and provides some hope that improvements will finally be made to outdated locks and dams on waterways that move crops to export markets.
According to the committee, the Water Resources Reform and Development Act of 2013 (WRRDA) "cuts federal red tape and bureaucracy, streamlines the infrastructure project delivery process, promotes fiscal responsibility, and strengthens our water transportation networks to promote America's competitiveness, prosperity, and economic growth."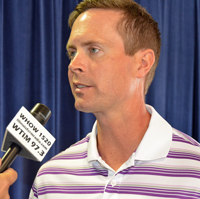 The issue was a major topic of discussion at the Farm Progress Show where committee member Congressman Rodney Davis (R-IL) told farmers he expected the bill to be introduced this month.
"We've got to have better policies in place, because even the Corps of Engineers says with full funding right now it would take them 40 years to complete the upgrades to the lock and dam system on the Mississippi," said Davis. "That's unacceptable."
The committee's bill includes a provision authored by Davis and Rep. Cheri Bustos (D-IL) to improve waterway infrastructure though public-private partnerships "with one goal in mind, to speed up the process that will allow us to have greater locks and dams," he said. Interview with Rep. Rodney Davis
National Corn Growers Association First Vice President Martin Barbre of Illinois hopes members of Congress understand how critical the situation is before it's too late. "One of these days, there's not going to be any salt going to Chicago in the middle of winter because the locks and dams are broke down, then they'll realize what the corn growers have been fighting all this time," Barbre said during an interview at Farm Progress Show.
The Davis-Bustos language authorizes the creation of a pilot program that would allow the Army Corps of Engineers to identify 15 water resources development projects eligible to be financed through public-private partnerships. Similar legislation was included in the Senate version of WRDA which passed in May.