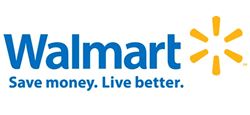 Walmart held a big event last week where the CEOs of major global companies made new commitments toward more sustainable products.
Among the food and agribusiness company CEOs taking part were Monsanto, Cargill, Dairy Farmers Incorporated, General Mills and Kellogg, many whom talked about how they will be working with farmers on sustainability goals.
Monsanto chairman and CEO Hugh Grant announced two commitments to help address challenges in the areas of water and nutrient efficiency. First, the company will work to increase water-use efficiency in irrigation across its own global seed production operations by 25 percent by 2020. Grant also pledged that the company "will continue to innovate and advance smarter seeds and precision management tools that enable farmers to use nutrients more efficiently and curb greenhouse gas emissions on one million acres in the United States by 2020."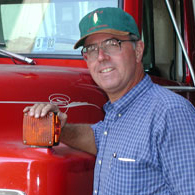 In making the announcement, Grant asked Illinois farmer and former National Corn Growers Association president Leon Corzine to join him and talk about what these commitments mean for the agriculture community. "As we have these discussions, farmers need to be represented so everyone has a better understanding of what farmers are actually doing on the farm," said Leon, noting he was able to attend the event because they had just finished corn planting so his son Craig said it was okay for him to go.
"One of the things Craig and I talk about that I learned from my dad and granddad is a personal initiative to leave the farm better than we found it," Leon said. "That's really what sustainability is all about."
Leon talked about the "awesome" technology farmers have today that helps farmers be more efficient and "increase productivity while lowering our environmental footprint." He just made a great case for farmers as stewards of the land that the non-ag media on the call really need to hear.
Listen to Leon's comments were: Illinois Farmer Leon Corzine on Sustainability