Posted By Mark December 3, 2010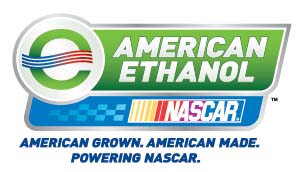 Something momentous happened in Las Vegas yesterday and no dice or chips were involved. The National Corn Growers Association's landmark partnership with NASCAR® and Growth Energy was announced and with it the arrival of ethanol on the NASCAR® stage.
This development during NASCAR's annual awards program is extremely meaningful not only because of the size of the fan base and NASCAR's marketing clout but because there is nothing like real world rubber meeting the road to counter ethanol naysayers.
Despite years of proven performance and use ethanol still takes the occasional cheap shot from critics like Big Oil who offer an alternative product or corn users who want access to cheap corn. Many of the myths and much of the misinformation they foster will get eclipsed by the raw performance that ethanol will bring to NASCAR®.
Led by Growth Energy, more than 100 different entities – from farmers and state corn grower boards to ethanol producers and biotech companies – are working with NASCAR to introduce a cleaner-burning fuel to America. E15 fuels like Sunoco Green E15, which is unleaded gasoline blended with 15% ethanol, will support jobs in America's heartland.
In the words of one Corn Grower, "This alliance will shine a light on ethanol's many benefits and do it on a large national stage. Ethanol has long been overshadowed by misinformation but NASCAR's endorsement should blow the doors off of the critics."
The transition partnership with American Ethanol takes NASCAR's environmental commitment to the next level. American Ethanol, a renewable source of cleaner burning energy from the bounty of America's farmers, helps create new green jobs and a renewed sense of pride for the American worker, while helping to achieve greater energy security for our country.
Starting with the 2011 season, American Ethanol will be an integral partner in NASCAR green efforts, linking millions of American farmers with the sport of NASCAR.
By using American Ethanol, NASCAR will demonstrate ethanol's superior performance not only to the NASCAR audience, but to the broader public as well.
A 15% blend of ethanol uses 50% more homegrown fuel than the current E10 standard blend in the U.S. NASCAR is leading by example by utilizing Sunoco Green E15 race fuel, showing that American ethanol-blended fuel works.
NASCAR is going green. And ethanol is the only commercially viable alternative to gasoline. We are honored to partner with NASCAR to show Americans that ethanol is clean, green and homegrown.
For the first time ever, starting in 2011 in Daytona, the NASCAR Green Flag will be branded with American Ethanol, representing the continued efforts of NASCAR and its commitment to environmental responsibility.
Also premiering in 2011, every lap of every NASCAR Camping World Truck Series, NASCAR Nationwide Series and NASCAR Sprint Cup Series race will be fueled by Sunoco Green E15 -– a fuel that includes 15% renewable American Ethanol, which is produced from corn grown and harvested on family farms across our country.
NASCAR fans will see the same great racing they have come to expect, but powered with a new, greener fuel.